About me and how we got here
Hello! My name is Brody. I'm a 13-year-old from Oshkosh Wisconsin, and I've always been into computers and electricity. In fact, I programmed this website from scratch by myself! My Christmas lighting story starts fairly early, when I was 4 years old. That Christmas, I put up lights on my house's staircase, and I decided that one year I wanted to decorate the outside of our house.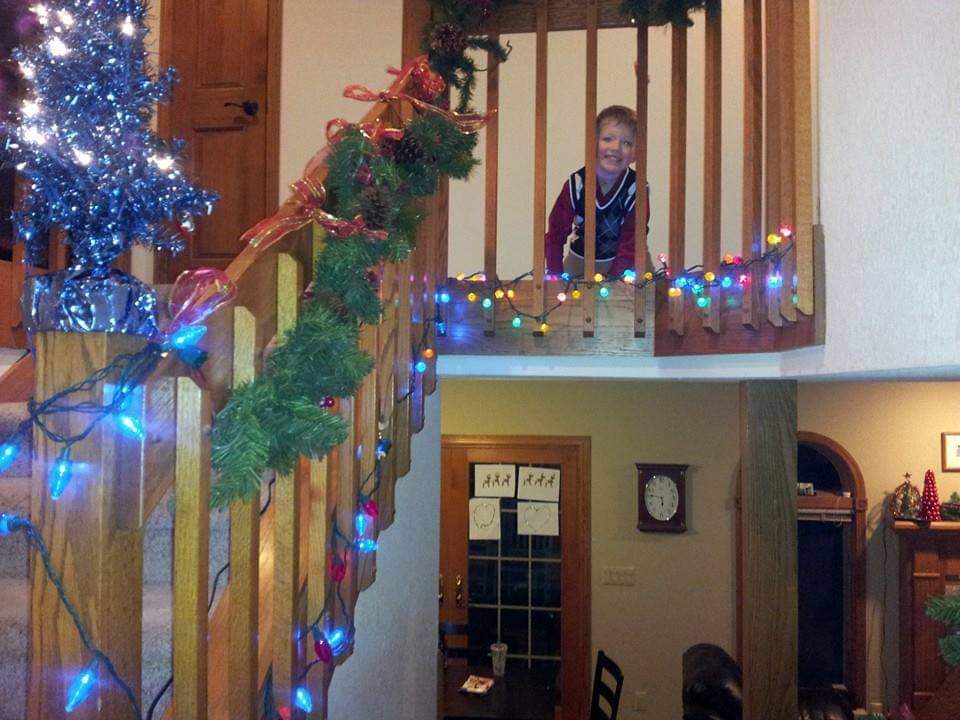 My first show outside
When I was 7, I was finally allowed to put up lights outside. Since then, I've been in charge of putting my family's Christmas lights up.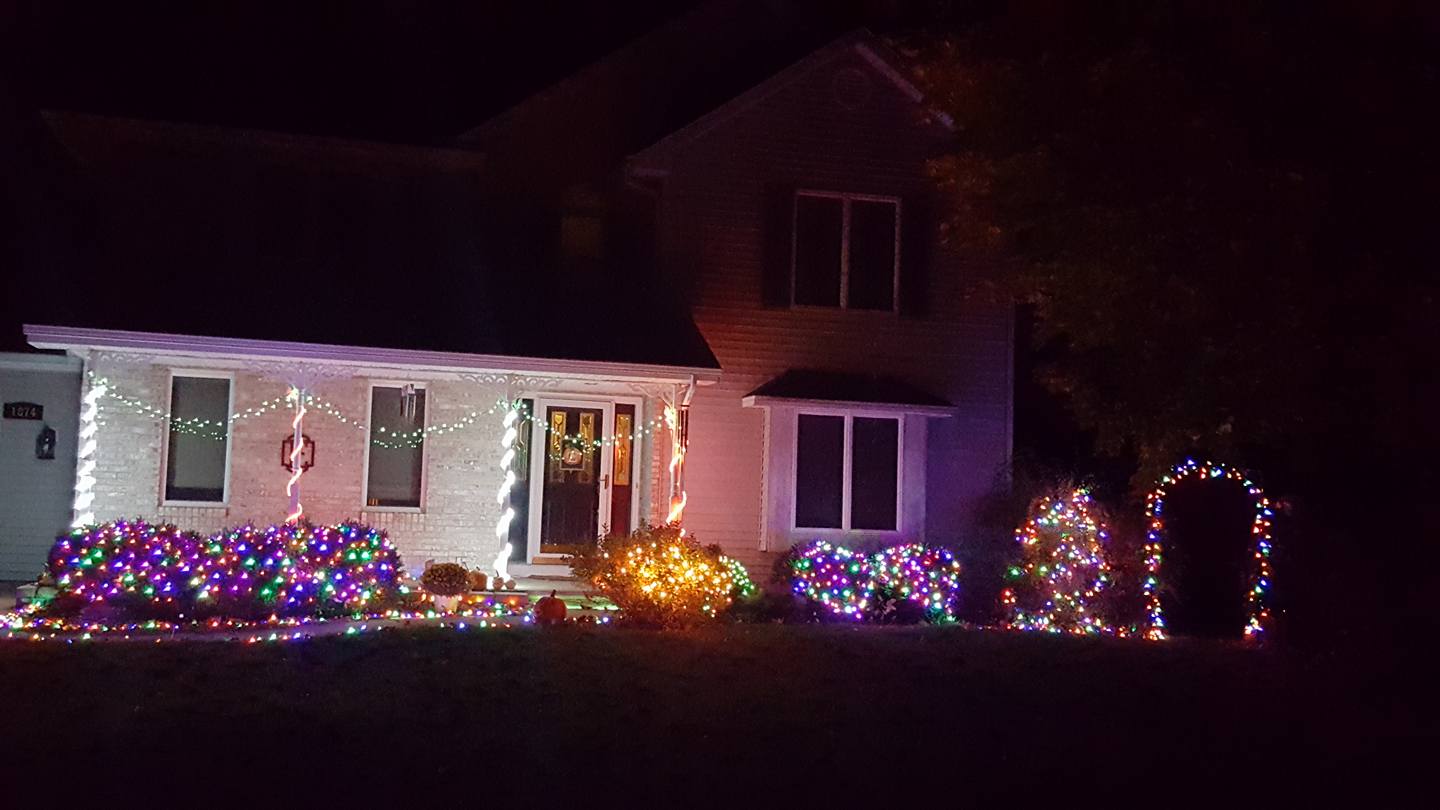 More lights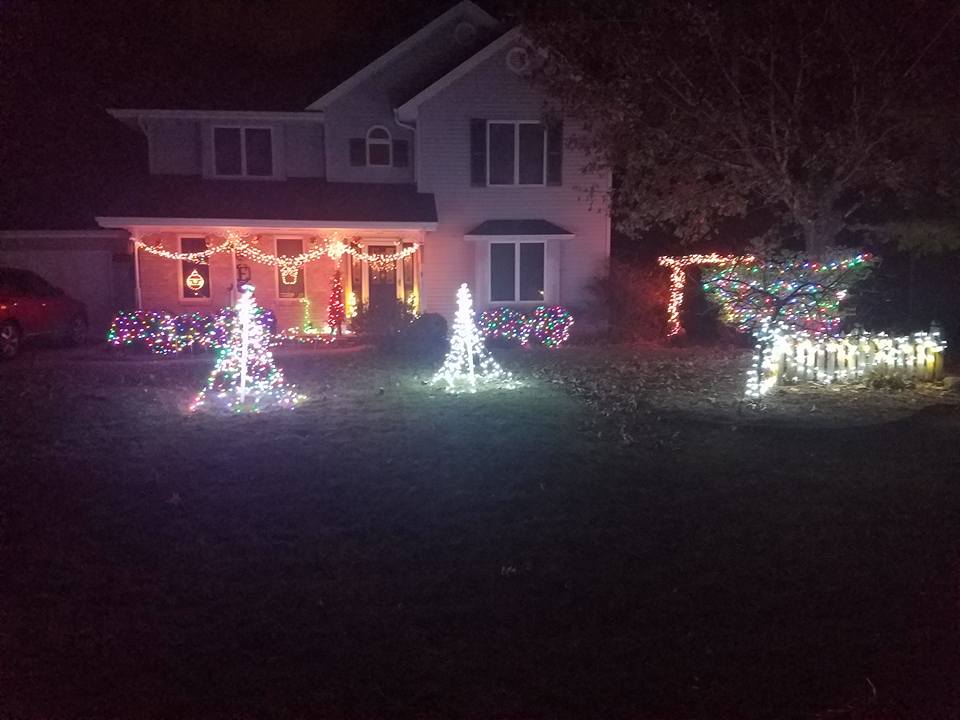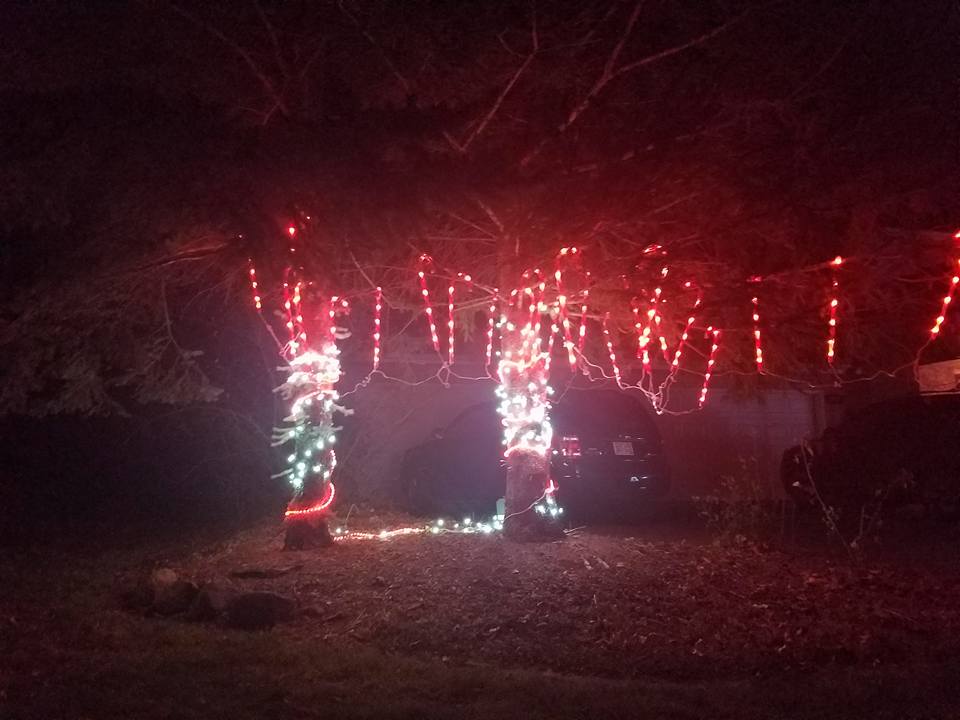 My first syncronised show
When I was 9, I put up my first display syncronised to music. I used a small box that had a speaker and turned on and off 6 plugs on it.
What it looked like
My show in 2018 was simple, mainly because I only had 6 "channels" (outlets that turn on and off) to work with. Here's a video of the show.
Huge changes
The year after that, I decided to go a little bit bigger. I bought a Light-O-Rama showtime central and AC 16-channel controller. It's bacically like that box I had, but you can add more of them, controls 16 ports, and you can program yourself. I controlled it with the showtime central, which is a replacement for using a computer to run the display. That year I also decided I wanted to do my show for charity; it was a tough choice who to support, and I decided on my local food pantry, The Oshkosh Area Community Pantry . After the display was over, including doubling from an anonymous foundation, I raised around $2100 towards the pantry. I had 6 news stories done on me. Here's 5 of them, as 1 was in the newspaper. WBAY Beginning of the year Spectrum News WeAreGreenBay article WBAY end of the year Fox 11 story
What my show looked like
My show in 2019 had one big thing that I haven't ever seen on any other show: Giant mega arches that go all the way over my driveway. Other than that, my show had pretty much the same things as the year before, but instead of big groups of lights being turned on, everything could be turned on individually. Here's a video of how it looked.
So many colors!
In 2020, I decided to add something big. I bought a Light-O-Rama Pixie16 controller, which is a controller that doesn't just turn lights on and off, but can set any bulb of special strands to any color and brightness. It took a while to learn how to program, but added a lot to the show experience. This year, 2 major events happened. One was the first "Collaboration of Lights", which was an event where my show and 3 other local light shows teamed up on December 11th and 12th, got a few local buisness sponsorships, and all supported NAMI, The National Alliance on Mental Illness . I also did a toffee and fudge fundraiser where my Nana donated her time and resorces to make toffee and fudge that I sold. In all, I donated $3332.13 to charity, with the help of some local buisness sponsors. In 2020, there were 2 news stories done on me. Both of them were from WBAY: Collaboration of Lights WBAY story WBAY story
What my show looked like
With my new controller in 2020, I Replaced my mega arches with the RBG pixel lights and added 5 smaller arches in the front of my yard that had RGB lights. Here's one of the songs from that show.
A big screen
In 2021, I started raising not only food and monetary donations, but also books. I was raising money for the Oshkosh Kids Foundation , which is a non-profit organization that "helps children of homeless or struggling families find stable housing, successful education, and a post-secondary path to self-sufficient lives." The books I raised were distributed to local agencies through the Oshkosh Area United Way . The food donations still went to the Oshkosh Area Community Pantry . Again, I joined the "Collaboration of Lights" event, and we collectively raised over $500 for the Christine Anne Center . Finally, there were 6 news stories done on me: Go Oshkosh Kids WBAY WFRV NBC 26 Fox 11 WeAreGreenBay
What my show looked like
I made a lot of behind the scenes changes, but I also added a matrix display and window outlines. A matrix is basically like a large TV that I can put images, text, and other cool graphics on.
Roof lines
In 2022, I raised money for the same 3 organizations as in the previous year- the Oshkosh Kids Foundation , the Oshkosh Area United Way , and the Oshkosh Area Community Pantry for monetary, book, and food donations respectively. In total, I raised $4,532, 163 pounds of food, and 626 books for charity. There were 4 news stories done on me: Spectrum News WBAY Fox 11 Wisconsin Life
What my show looked like
In 2022, I completely switched the system I used to run my show and added roof lines to my house.